Introduction to Iraje Privileged Access Manager
Organizations worldwide are facing severe challenges around protecting their enterprise privileged accounts, in order to secure their enterprise from getting compromised, breached or attacked from internal or external threats. Iraje PAM offers a strong enterprise identity and access-governance solution to protect enterprises from such threats. Take a look at some of the key features of Iraje PAM Solution.
Iraje PAM Solution Helps To
Manage
Manage the identities and accesses of all privileged users within the enterprise. Provide privileged users, role based access with single sign on to all enterprise assets.
Monitor
Monitor privileged user accesses to critical enterprise assets. Watch live privileged user sessions and terminate them if necessary. Replay recorded sessions.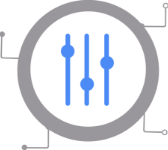 Control
Restrict privileged users from executing sensitive commands on systems accessed through SSH and enable restrictions on Windows devices.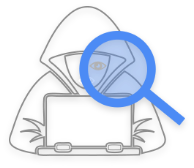 Discover
Discover hidden assets, hidden admin accounts, active ports and password sync without any agents.
Comply
Ability to comply to audit and compliance requirements of your business. The reports are available on demand or on schedule on email.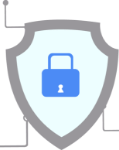 Secure
The PAM admin OS credential is rotated automatically every hour and there is absolutely no access to it, to anyone. This is real Zero Trust Security in PAM solution.
PAM Videos
Real Zero Trust PAM Solution
Iraje PAM is the only real zero trust PAM solution in the enterprise space.
Introduction to Privileged Access Management [PAM].
PAM ensures secure, controlled access to critical system and sensitive informatation.
Agentless PAM Solution from iraje
PAM Solution without client agents for streamlined access management.
SSO to all Types of Devices without any connectors /adaptors/agents
Iraje PAM provides SSO to all assets out of box without any connector or adaptor.
IURA - Unauthorized Remote Access Alerts
Iraje PAM provides unauthorized remote access alerts on Windows devices using PowerShell.
Case Studies
Discover how Iraje Privileged Access Management platform can help meet your requirements
Our Trusted Clients Feedback
CISO - Global Pharma Major
"We have seen Iraje grow with this technology and bring in cutting edge innovations including SSO on all devices without any connectors, PAM bypass alerts and now unauthorized remote access alerts and restrictions on Windows devices."
"Overall, we have been very satisfied with the solution and support provided by Iraje team."
IT Infra Head - Large Media House
"We have been using Iraje PAM since 2014 and it has helped us secure our environment and give us better visibility and control on our infra. It has transformed the way we managed our privileged accesses and improved our risk management framework. For a bank this solution is a must. Most importantly its quite feature rich and value for money."
"We got very good reference within our group company. The main reason to go for Iraje PAM was the support being provided directly by them rather than the partner. We have used this solution over 5 years now and quite happy with the security and controls that Iraje PAM provides. We keep challenging them with new requirements and happy to see them deliver each time."
CISO - Global Pharma Major
"Iraje PAM is an easy to implement and use. The solution is quite secure, stable and scalable. We have grown with this solution over the years and it has become a mission critical solution for our group."